What we do
We draft and design interactive systems, installations and innovative solutions for exhibitions, fairs, museums, corporate spaces and other interactive rooms.

We advise clients on product development, create prototypes and design the implementation with focus on impressive and spatial user experience.

We strive to explore new technologies, their innovative applications, and are keen on creating new experiences.

Effective products need a strong concept and our target is to create them. In doing so we set a high value on systematic approaches, intensive research, up to date technology and precise pixel perfect design.

Having worked on many projects for clients from all kinds of areas gives us a huge amount of experience.

Right from the start, prototyping is a very important part of our projects.
---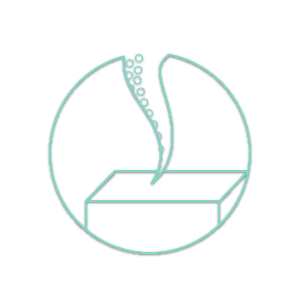 Interactive Installations
No matter if exhibition, fair or showroom: interactive installations offer immersive communication of information through innovative solutions that are tailored for the respective application. Information becomes tangible through haptic controls and spatial experiences. Knowledge to touch.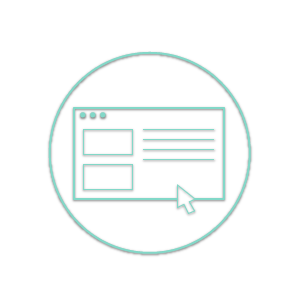 Interfaces
Software is often just as good as its interface. With a well thought information architecture, usability tests and pixel perfect design we ensure that the software becomes an enjoyable experience, while the function remains in the focus. To create even better interfaces we do not only look at the information on screen but also the environment in which it will be communicated.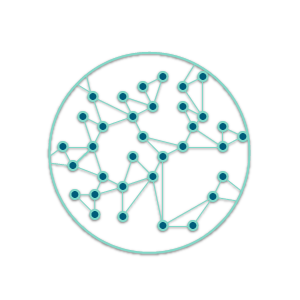 Generative Design
Big data or dynamic content often needs considerable effort for its presentation. With clever algorithms and programmed behaviour we create insights into complex sources of information, by precisely displaying them and making them interactively accessible. Dynamic animations are created by computational behaviour and can display real-time data for multimedia experiences, that are unique and impressive.
---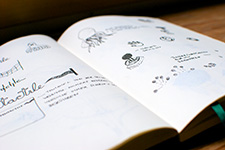 Concept
The start of every design process is an idea. We design the concept by holistic examination of the conditions and technical possibilities. We create individual solutions aside from standard products.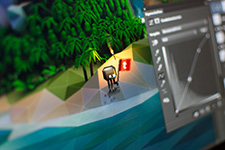 Design
Design means more to us than beautiful graphics. We design the user interaction, haptic controls and interaction processes. An up to date and detailed visual language makes it perfect and creates an integrated design.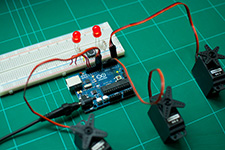 Prototyping
We test our ideas early with interactive prototypes. We see early testing and possible failing as a chance to make the final product even better. his helps us to declare early in the process, if an idea is feasable. If not, create alternatives to solve the problem.
Realisation
Depending on the project, we realise our concept in house or make use of our competent partners from our network to provide everything we need. It's important that every product comes to use flawlessly to create an impressive experience for everyone.
---
An example of our workflow
This video describes an exemplary approach to the concept of our projects. The information is the key element. Starting with it, we develop individual solutions tailored to solve the specific problem as seen in the example of the "Water Pollution" installation. To create a bigger connection between the installation and the shown information, the data is displayed directly inside of an interactive basin, filled with water. This generates a direct connection between the data displayed and the real world. Adding haptic value and creating a more immerse experience.
This is our recent work
NaturEnergie
2013
Project for: Werbeatelier Keimel


---

We created and designed a interactive information terminal for the energy provider NaturEnergie that was first applied at the eWorld trade fair in Essen.
The goal was to inform and impress potential partners and customers at the business to business fair.
Detailed graphics and on point animations create an exciting presentation of the content and the company.

The installation, that was also designed by us consists of a touch screen in front of the user and an information screen at eye level. This creates a long range effect for visitors, that do not stand directly in front of the terminal. To create attention before the users even touch the installation, it reacts to approaching visitors and automatically switches from passive to active mode.

Marvelous
2012
Project for: FH Joanneum


---

Interactive Visualization of Complex Data Structures Based on the Marvel Universe

Complex datasets are often displayed in incomprehensible and inadequate visualization models. In many cases only correlations or single datasets are dealt with. A connection of both usage scenarios does not happen.
To improve the visualization of complex data through interaction and spatial design, we worked with complex data structures in this master thesis.
In an exemplary way the database of the Marvel Comic Universe was used to find new visualization models. Therefore several concepts for installations and visualizations were developed. The end result is an interactive Installation, that visualizes appearances and relationships of Marvel characters in a new way.

Jakotop
2012
Project for: FH Joanneum


---

Target of the project was to deal creatively with the cartographic and real factors of the Jakominiplatz (Jakomini square) in Graz. This is a central point of traffic in the city.

We created a virtual parallel world in which generative life-forms populate the square. They are driven by needs like hunger, fear and reproduction. They're searching for appropriate sources of food which are placed at their real world locations. When they are not hungry anymore the reproduction drive starts to kick in and they search for a fitting sexual partner to hand down attributes like color, shape and size to their offsprings. But dangers are lurking on the square too. Streetcars pose a great danger to the life forms. If they don't succeed in evading them, they die on the rails.

Cloth Portfolio
2011
Project for: White Elephant Design Lab
Project Partner: Andreas Jain


---

The Assembly Design Festival takes place in the Grazer "Designmonat" (month of design). Cooperations with the exhibiting designers were formed to enhance and extend their presentations.
White Elephant, a design agency, that created many products and installations – too many to exhibit all of them at the Designmonat – decided to concentrate on one product and to show the leftover products in a digital way.
Because the "Designmonat" is strongly influenced by fashion, the decision to present the wardrobe "Swing-A-Ding" was easy. From this point on our team designed an installation based on cloth. The projection surface was placed on the wardrobe like a piece of clothing. Using conductive thread we created an interaction area where it was possible to switch through projects by using gestures.

Galaxy Table
2011
Project Partner: Mark Lukas


---

The Galaxy Table is a concept of an interactive installation concerning the topic space and galaxies. It was developed as a table based multitouch application.

A slowly moving star spiral is the heart of the application. The user can interact with it and explore the content. If the user touches one of the information buttons, the stars are leaving their original position and create an information graphic visualizing the different topics of space.

Erlebbarmachen abstrakter Informationen
2010
Project for: HfG Schwäbisch Gmünd


---

How can you increase the immersion of data? The bachelor thesis "Experiencing Abstract Information" introduces theoretical principles and shows them with interactive examples.
There are four essential parts in making abstract information experiencable: information itself, relevant senses, fitting emotion and a direct reference of the presentation to the information. With our method you can not only design fitting media, but also check existing media for its potential.
To demonstrate the systematics, we built three interactive installations. By using them you become an interactive diagram in a virtual mirror, cause virtual water-pollution in a water-basin or compare the time you have to work in different countries to buy a big mac or some bread. All of these installations show a different approach of immersive data transfer.

The installations were already exhibited on the FMX, the SEE-Conference and at the Ars Electronica Center. In 2012 the "Waterpollution" exhibit was touring on the MS Wissenschaft through Germany.

Interaktive Avatare als Leitsystem
2010
Project for: HfG Schwäbisch Gmünd
Project Partner: Stefan Meier


---

Concept of an interactive exhibition guidance system which reacts according to the visitor and his behaviour. The guidance system develops depending on various parameters independently. The guidance system recommends interesting areas and leads precisely to the exhibits.

Alternative ways are shown by the guidance system if needed, this helps to prevent visiting crowded exhibitions.
Sensory systems in the floor transmit data to the overlayed display. This allows the system to display relevant information right beside the visitor. The system analyses the visitors behaviour and offers help on the way through the exhibition. Every visitor is accompanied by his personal avatar. The behaviour of the avatar is organic and intuitively understandable. The system fosters a relaxed atmosphere and created and enhances the possibility of communication between the visitors.

Sina Pflegeprozess Management
2009
Project for: HfG Schwäbisch Gmünd
Project Partner: Steffen Kolb


---

sina is a system to improve the current situation of nursery records and situational analysis in hospitals.
Based on our research, we created a concept device and the user interface thats displayed on it. Both should be effortlessly integrated into the daily operational procedures of the hospital staff. We got rid of the paper based workflow which complicated their work and made the patient data easier to access.
Therefore we designed modules which give the statt the possibility to record, proceed and analyse the patient data wherever they are in the hospital.
We focused on four areas of the present hospital work:
• station overview
• nursery records used mobile
• a view to analyzing the nursing time
• a screen which shows the medication
sina is expendable and thus allows to create an all-embracing administration of the hospital and patient data.

Augmented Reality im Museum
2007
Project for: HfG Schwäbisch Gmünd
Project Partner: Stefan Meier, Heidi Brenner


---

Development of an interactive augmented reality system for museums. The system consists of a portable device with a touch screen, camera and sensor, which locate the position and the viewing angle of the user. The device overlays pictures with additional information dependant on the position in the room. This makes virtual Data experiencable in the real world.

The device offers multiple functions:
• Display of textual informations
• augmented reality display of scales for sizes, additional surroundings, evolution and living environment
• Picture and video recording functionality
• Digital guidance system
• Help feature
The concept was created before the presentation of the iPhone and similar devices. We developed a prototype in Flash that was fully working.